Service Times
Service Times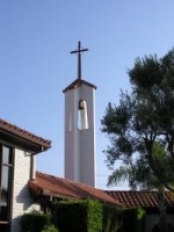 Join us as we gather for worship.
Contemporary Worship Service on Sundays at 9:00 a.m. in the Sanctuary: This service features music from many of today's contemporary Christian artists with the same message as the traditional service.
Traditional Service on Sundays at 10:30 a.m. in the Sanctuary: Our Traditional Service includes hymns, the chancel choir, organ music, historic confessions and liturgy.
Childcare is available at all services for children two and under in Room 106.
On Sunday mornings, Kid's Worship Bags are available in the Lobby and Room 101. They are full of activities for use by children during worship. Please return them after the service.
Sunday Mornings for Families with Children: To learn more about this program, click here.